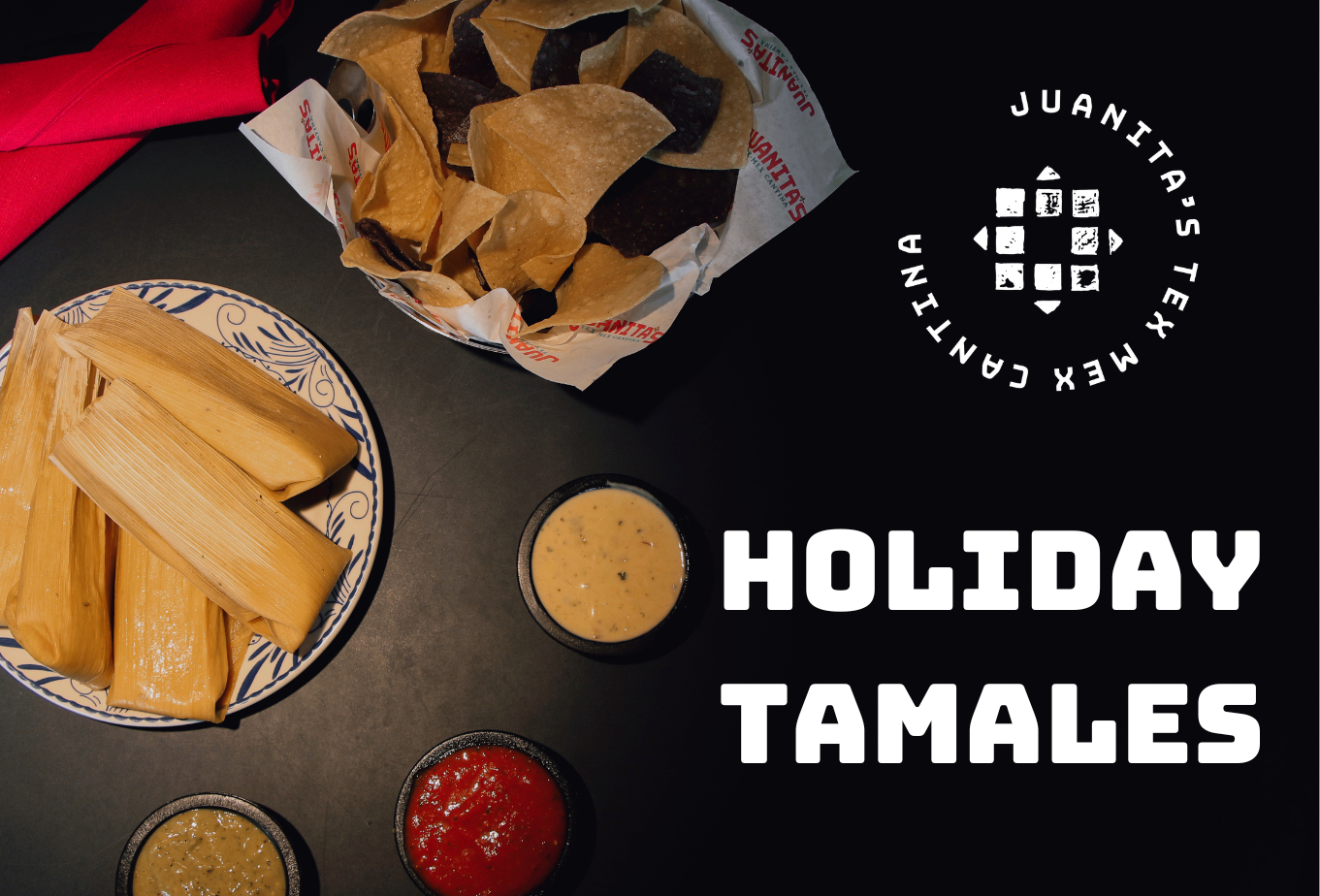 This holiday season, Juanita's Tex Mex Cantina in College Station, TX, is thrilled to introduce a festive to-go and catering offer to spice up your celebrations! Ditch the chaos of the kitchen so you can enjoy spending time with those who matter most. Starting Monday, 11/13, and continuing until Monday, 12/18, you can indulge in the authentic flavors of Mexico with our delicious tamales, available for purchase by the dozen. Salsa and queso add-ons are available as well!
To make your ordering experience seamless, all orders will be directed to our dedicated coordinator, who will expertly handle organization and pickup logistics. Reach out via email to simon@juanitas-texmex.com to place your order. An easy-to-use ordering form can be found here: https://forms.gle/W8bidrfsHaePyjB48
For just $16 per dozen, you can savor the taste of tradition. To ensure that each tamale reaches your table at its best, we're including heating instructions with every order.
Let Juanita's Tex Mex Cantina be a part of your festivities this holiday season. Spice up your celebrations with the warmth of our tamales, made with love and a dash of Mexican flair. Get ready to experience the joy of the season, one tamale at a time! 🌶️🎄
Link copied to your clipboard